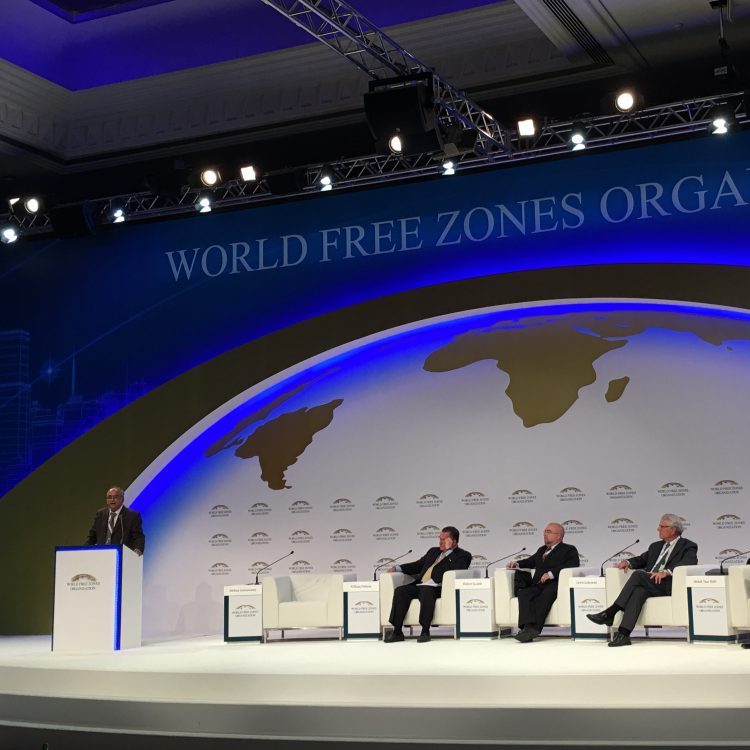 15 Jun

ICA at World FZO Conference, Dubai, 9 - 11 May 2016
ICA looks back on participating in another successful global event: World FZO 2nd Annual International Conference & Exhibition, Grand Hyatt Dubai, 9 -11 May 2016.
ICA delivered a one-day pre-conference workshop: "Preparing your Free Zone for the Next Wave of Investment" which took place on May 8 and covered the following topics: new trends in Foreign Direct Investment (FDI), the evolution of free zones and the role they play in investor decisions and new forms of incentives. The workshop was fully booked and attended by more than 25 attendees from numerous countries: UAE, Armenia, Uruguay, Nigeria, Panama, Colombia, Mexico, China, India, Serbia and US.
In addition, our CEO, Dr. Douglas van den Berghe, participated in a panel on future themes for free zones and emphasised on how innovation and entrepreneurship can move free zones to the next level of economic development.