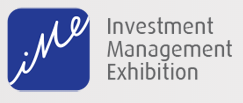 15 Mar

IME 2017

The Investment Management Exhibition, scheduled from 07 to 08 April 2017, in Frankfurt/Germany, is a unique conference and exhibition at the same time, aiming to attract Foreign Direct Investments (FDI), with a focus on PPP- Public Private Partnership and Economic free zones/industry parks.

The IME is the best opportunity to find financing for Public Private Partnerships Projects, through marketing your projects and networking with global decision-makers from both the public and private sectors.

Huge opportunities to attract operators, manufacturing, services, R&D and infrastructure FDI

It brings together some of the most influential countries and business communities to discuss and develop Public Private Partnership Projects.

The event will provide an unmatched platform for investment projects to be unveiled to over 300 prospective investors in Europe and beyond.

More information on IME 2017 here.