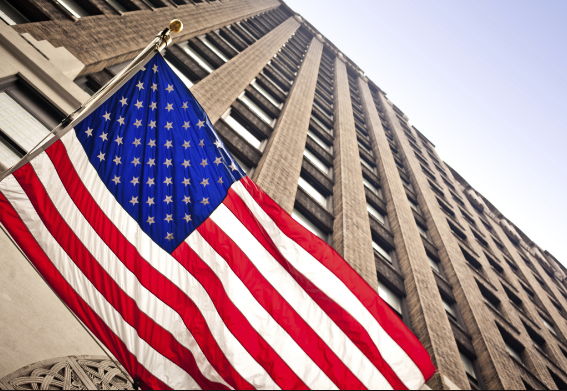 10 Apr

America's Manufacturing Future: Market Indicators and Trends

In a series of blog posts discussing the competitiveness of the U.S. for Foreign Direct Investment (FDI), we are continuing the conversation with this topic: the market voices.


The U.S. suffered hard during the latest economic downturn. Even today a lot of uncertainty concerning the economic situation exists. When scanning through news reports and articles, not surprisingly, the creation of jobs and stimulating economic development is the single most important theme in American politics. The United States faces a daunting challenge in creating jobs: at current rates, it will take until 2016 to replace the 7 million jobs lost during the 2008–09 recession. Research from McKinsey & Company titled Job Creation and America's Future, indicated recoveries are becoming increasingly jobless due to firm restructuring and skill and geographic mismatches between workers and jobs. Technology is changing the nature of work. Where jobs are being disaggregated into tasks, work is becoming virtual and firms are increasingly relying on flexible labor.

These trends offer new opportunities for creating jobs in the U.S. This voice is echoed and built upon by Wired Magazine which states that "as the smoke from four years of charred capital starts to dissipate…we can see the gradual emergence of a whole new category of middle class jobs: a realm of work that could begin to close the gap in American employment. These new middle class jobs are what you might call smart jobs."

Smart jobs are defined here as innovative and high tech but don't require employees having a PhD, although they do require on the job training or a vocational program. These smart jobs tend to scramble the line between blue-collar and white-collar. Their titles tend toward the white—technician, specialist, analyst—but the underlying industries often tend toward the blue, towards the making of physical objects. While these jobs involve factories and machines, plastics and chemicals, the operating of the necessary instruments demands far more brains than brawns.

Interestingly, these new innovative middle class smart jobs are also located far from the traditionally innovative regions such as Silicon Valley and New York. They are cropping up all over the United States, in regions where you don't traditionally expect. Dayton, Ohio, for example, is a hot spot for Radio Frequency Identification (RFID) technology. Calcasieu, Louisiana, has become a hub for PVC and synthetic rubber, while job growth is flourishing from Richmond, Virginia to Provo, Utah in the information technology industry. To emphasize the development, an article from wired.com titled New, High Tech Hope in Poverty-Wracked Old South , illustrates I-85 as the new high tech corridor and is located in two of America's poorest regions.

This development has not been unnoticed by the federal and state governments. As Industry Week quotes Tim Ryan, co-chair of the House Manufacturing Caucus, as saying "while much of manufacturing has become more competitive and efficient, advanced manufacturing in areas such as green technology is critical to the country's economic future". Ryan continues by saying "Everybody has to come to grips with the fact that we are not making tennis shoes any more. We are not going to make certain low-end manufacturing products. One of the real assets the U.S. always had was the fact that we supported that kind of cutting edge research and partnered with industry to make it work." Even the government is calling for the U.S. to lead the world in advanced manufacturing.

Adding to the discussion on moving production back to the U.S. was Industry Week's article titled Are You Sure it is Cheaper to Go Offshore? The article demonstrates that the total cost of the supply chain or Total Landed Costs (i.e. the sum of all costs associated with making and delivering products to the point where they produce revenue), is not only dependent on item by item product costs. Observing transportation costs, customs and duties and costs associated with increased lead times makes the U.S. much more attractive compared to many competing locations in Asia. Among others, the existence of third party logistics (3PL) and even 4PL providers who specialize in optimal supply chain management justifies this statement. A trend is emerging in the U.S. where 3PLs are helping manufacturers better understand the total cost of their supply chain and are therefore seriously beginning to look into the viability of adopting nearshoring strategies.

Combining the innovative characteristic of the U.S. and the increased focus on efficient supply chain management with the continuing rising labor costs in China (according to a study by the Boston Consulting Group), it is no surprise that Reuters and MFG.com confirm a "re-shoring" movement in the U.S., (i.e. repatriating production back to the U.S.).

A few examples of re-shoring and new foreign investments in U.S. manufacturing industry:
Ford Motor Company and Wham-O (the makers of the Frisbee®) are cited as having already brought production back to the U.S.
Germany-based Automaker Quaprotek USA invests $22 Million in a new Tennessee facility that brings over 120 jobs to the area.
Presair, a manufacturer north of New York City, will return production of its switches from China by this Fall, 2011. The reasons included long lead times for product and the tying up of capital needed for expansion. While Presair will see its costs jump 8% with the move back to the U.S., its CEO Art Blumenthal believes those higher costs will evaporate with the rising costs of manufacturing in Asia.
NCR plans to begin a second production shift, which will result in a total of 800 new (re-shored) jobs to Columbus, Georgia.
In July 2011, American chocolate manufacturer Mars Inc. has announced plans to build a brand new "state-of-the-art" chocolate manufacturing facility in Topeka, Kansas—its first such site in the U.S. in over 35 years.
More interesting findings of the Reuters/MFG.com survey show that 40% of North American manufacturers with off-shored production are investigating bringing that work back to the U.S. within the next year. Additionally, Peter Dorsman, Senior VP of Global Operations for NCR, who recently moved production back to the U.S. from China to respond more quickly to competition and market trends, has received many phone calls from CEOs of other companies looking to follow suit and re-shore some or all production.
In this FDI blog post we have taken an anecdotal perspective from the market on the competitiveness of the U.S. and the revival of a future manufacturing powerhouse. Our next FDI blog post will make a fact-based analysis of U.S. competitiveness by benchmarking the U.S. against competing emerging markets on cost as well as risk levels.
Investment Consulting Associates (ICA) and Atlas Advertising will continue the conversation around this idea through a shared series of blog posts. The full presentation of research will be presented at the 2011 IEDC conference in Charlotte, North Carolina by ICA.